Promotional price: 13,800,000

đ

Status: Stocking
Promotion

Low interest installments See details...

Free registration fee + sea See details...

Immediately receive a high-quality ITALIA helmet designed by the world of electric vehicles worth 220,000 VND See details...
OUR COMMITMENT

Non-genuine temple 5 times the amount
Free exchange after 3 days of purchase
Free shipping 100km
3-year car warranty, 1-year accessories
Read more ▾ Compact ▴
Average rating
167 average based on 54 reviews
N
Ngọc

16-09-2021

Cho hỏi tình hình dịch này đặt online được không ạ
A
Admin

19-09-2021

Dạ được bạn nhé bên mình có giao xe bình thường ạ!
N
Như ngọc

21-05-2021

Cho hỏi giá xe là có kèm bản số ko ạ
A
Admin

22-05-2021

dạ giá trên chưa bao gồm phí ra biển bạn nhé!
H
Hồ hải sơn

23-02-2021

50 lên dốc nổi ko ạ
A
Admin

24-02-2021

1 người lên thoải mái bạn nhé
n
nguyễn nghĩa

15-10-2020

xe loại này có những màu nào đấy shop
A
Admin

17-10-2020

Dạ có trắng, đen, xanh đen, xanh lơ ạ
Z
Zzz

05-09-2020

Không biết là đi xe này có tốn xăng k nhỉ ngày đổ một lần hay sao
A
Admin

06-09-2020

Dạ xe tốn 1,8 lít xăng trên /100km bạn nhé! Tuỳ vào quãng đường đi bạn đổ nhé, đổ đầy bình thì bạn đi 2-3 ngày hoàn toàn thoải mái ạ
Compare products
13,900,000

đ

14,900,000

đ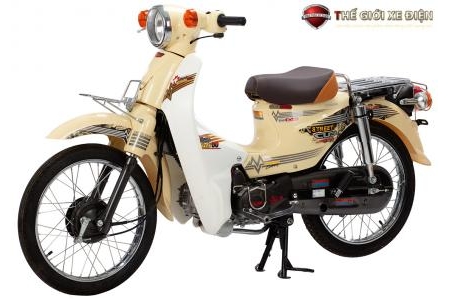 13,900,000

đ

16,500,000

đ
14,200,000

đ

16,200,000

đ
World of electric bike systems
South

Tp. Ho Chi Minh

Tp. Buon Ma Thuot - Dak Lak